Career search
·
London
·
Flexible Remote
Marketing Manager
The role of Marketing Manager will be responsible for supporting the development, management and direction of a strong and successful overall marketing strategy with budget responsibility. In this role they will drive the operational delivery of the marketing plans and work alongside the wider marketing team. The role comes with significant responsibility for overseeing the plans for generation of leads for the sales team, and to maintain our market leader position.
The Marketing Manager will work closely with the Head of Field Marketing and Marketing Director to ensure that marketing efforts are always supporting the wider strategic goals, feeding in new ideas and approaches on marketing efforts so that they can be even more successful. The person in this role will also provide adhoc assistance to the marketing teams in other business regions.

A proven track record of successful marketing experience in the software or b2b market is essential. The successful candidate will need to be a strategic thinker that is willing to get stuck in and deliver the plans. They must be good at multitasking, fast-paced, self-motivated, committed and a team player. Line management experience and budget management linking with trackable ROI are desirable.

Key Responsibilities/Accountabilities:
· To manage the day-to-day delivery of the marketing plans and ensure delivery of all aspect's to agreed timescales. The aim of the marketing plan is to increase penetration of solutions within the UK and EMEA and to meet/exceed revenue achievement plan and contribute to pipeline development.
· To recruit and manage a Marketing Executive in the new financial year.
· To develop and deliver campaigns for specific solutions that encompass the full marketing mix.
· To manage and update prospect/new target data that will be used in campaigns.
· To liaise with the central marketing team to ensure all-digital, content and aspects are maximised.
· To identify and manage self-hosted and third-party events.
· To monitor and report on competitor activity.
·  To work closely with the Sales Leaders to ensure a collaborative approach is maintained for target markets.
· To provide reports on a monthly, quarterly and ad hoc basis
· To track and report on performance of marketing campaigns against approved budgets on a monthly basis
· To support the Head of Field Marketing/Marketing Director on Global Marketing activity To build relationships with key 3rd party suppliers.
Skills/Experience Required:

· The role holder is likely to have approximately 5+ years relevant B2B experience and hold a degree/professional qualification
· In-depth understanding of marketing tools and methodologies including experience planning and delivering a strategic marketing plan against deadlines and budgets
· Practical experience delivering and executing a strategic marketing plan
· Ability to link marketing activity to strategic objectives
· Experience running solution focused marketing campaigns
· Experience handling all forms of writing, PR and communication, including web site, sales materials, newsletters, direct mail, press releases, speaker abstracts and case studies
Desirable Requirements:
· Self-confident, self-motivated, driven and capable of working on own initiative
· Commercial acumen
· Knowledge of the Legal sector
· Ability to communicate confidently and effectively with customers and peers at all levels
· Ability to absorb, retain and recall information quickly
· Superb organisational skills with a thorough approach and efficient prioritisation of workload
· Extremely well organised with a thorough approach
· Proven analytical and problem-solving abilities
· Ability to effectively prioritise and execute tasks in a high-pressure environment

Services

Locations

London

Remote status

Flexible Remote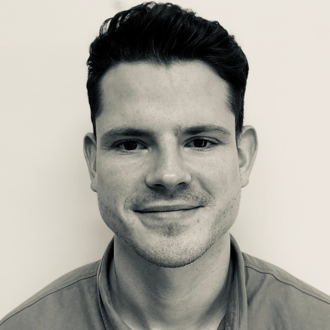 Contact
Pete Selley
VP Business Development – Talent acquisition
Related jobs
Novum Global is a worldwide specialist in the legal sector, opening up opportunities for legal technology businesses and law firms through consulting and talent acquisition and for candidates through building long-term careers.
About Novum Global
Empowering businesses and professionals to reach their full potential in the business of law and technology.