Career search
·
Denver
·
Fully Remote
Senior QA Engineer - Professional Services
An opportunity to shine as a Senior Quality Assurance Engineer with a leading global tech company focused on the professional services sector
Our leading professional services technology company client is in search of a highly motivated QA Engineer who is keen to work in a progressive environment with a growth company.
Responsibilities 
Independent and creative, yet collaborative and consultative problem solver with an inquisitive mind and not afraid to use it
Oversee all aspects of quality assurance including establishing metrics, assessing risk and developing new processes and solutions to ensure quality goals are met
Be a key point of contact with the Engineering and Product teams for all QA aspects of releases and develop a strong understanding of the product and testing objectives
Define the scope of testing within the context of each product release/sprint
Perform various aspects of Software QA including, but not limited to, functional testing, system testing, regression testing, XSS testing and browser/platform testing
Design, create, maintain and execute test scripts to address business and technical use cases
Use existing tools and techniques to execute test cases and build/script new testing and validation cases
Design and develop automation scripts to perform automated testing tasks
Managing the work assignments of the QA team and following up on deliverables
Facilitate QA team members' daily tasks by removing any impediments
Mentor QA team members across multiple geographical regions
Document and track issues as appropriate using work tracking platforms
Participate in troubleshooting of issues with different teams to drive towards root cause identification and resolution
Manage testing environment and perform other QA tasks as assigned
Position Requirements
Independent and creative, yet collaborative and consultative problem solver with an inquisitive mind and not afraid to use it
Excellent communications skills
Collaborative and enjoy working with cross-functional teams
Services

Career search

Locations

Denver

Remote status

Fully Remote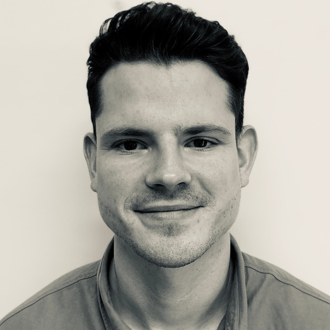 Contact
Pete Selley
VP Business Development – Talent acquisition
Novum Global - Worldwide Legal Sector Specialist
We create opportunities for legal technology businesses and law firms through business advisory and talent acquisition services and for candidates through building long-term careers.
Novum Global bring over 20 years of expertise together from a variety of disciplines to make the future of technology vendors and professionals brighter. Our team is dedicated to being the partner that businesses, firms and professionals can go to with ease of mind that their growth aspirations are in the best hands.
Novum's services range from start to end as we find the best matches between open roles and professionals and support the development and successful execution of strategic goals.

About Novum Global
Empowering businesses and professionals to reach their full potential in the business of law and legal technology sector.
Career search
·
Denver
·
Fully Remote
Senior QA Engineer - Professional Services
An opportunity to shine as a Senior Quality Assurance Engineer with a leading global tech company focused on the professional services sector
Loading application form