Career search
·
London
·
Hybrid Remote
Technical Consultant - Legal Technology
Shoot for the stars and shine in the global legal technology capital - Apply now for this leading technical consultant role!
The technical consultant role focuses on providing pre and post-sales technical advice to clients with an emphasis on legal-based solutions, including:
Document management, collaboration and security solutions
Document automation and collaboration software
Case & matter management solutions
Contract management & AI technologies
Main Responsibilities
Leveraging your consultative problem-solving skills, ideate, design and implement solutions for the client base
Provide both pre and post-sales technical consultancy to existing and prospective clients
Deliver consulting services spanning the full breadth of services, inc. analysis, system design, software implementation and configuration, project management, training, documentation and support 
Agree on technical aspects of new installations and the upgrade of existing solutions with clients
Self-study to increase knowledge of the technical landscape and assist with the research of new business development opportunities
Attend and present at external client meetings and events
Skills Required
Strong communication and client-facing skills
Ability to handle multiple projects and engagements at any one time
Ability to work autonomously and harmoniously within a team structure
An excellent grounding in Microsoft operating systems, Microsoft SQL Server database, Microsoft Exchange, Active Directory, Microsoft Office, IIS and SharePoint

Services

Career search

Role

Consulting

Locations

London

Remote status

Hybrid Remote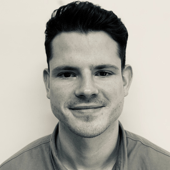 Contact
Pete Selley
VP Business Development – Talent acquisition
Novum Global - Worldwide Legal Sector Specialist
We create opportunities for legal technology businesses and law firms through business advisory and talent acquisition services and for candidates through building long-term careers.
Novum Global bring over 20 years of expertise together from a variety of disciplines to make the future of technology vendors and professionals brighter. Our team is dedicated to being the partner that businesses, firms and professionals can go to with ease of mind that their growth aspirations are in the best hands.
Novum's services range from start to end as we find the best matches between open roles and professionals and support the development and successful execution of strategic goals.

About Novum Global
Empowering businesses and professionals to reach their full potential in the business of law and legal technology sector.
Career search
·
London
·
Hybrid Remote
Technical Consultant - Legal Technology
Shoot for the stars and shine in the global legal technology capital - Apply now for this leading technical consultant role!
Loading application form